About Lynx
---
LYNXPM LLC has been in business since it was acquired back in 2001, however the Lynx software program has been in use for managing jobsite photos as early as 1991. Since then, we have hired top-notch developers to rewrite the entire program which allowed Lynx to grow and develop as the needs for construction photo management changed.

Lynx Photo Manager is a construction photo documentation & construction photo management software program that offers software solutions for managing and hosting your own images & data in-house on your own equipment -or- as a hosted subscription service called LynxPM Online. We give you the flexibility to manage your projects from anywhere and interface all of your photos with all current applications for easier communication with clients, subcontractors and owners.

Lynx is the only secure construction photo management software that authenticates images & stores them in a single tamper-proof database.
Serious disputes are estimated to arise in 10-30% of all construction projects. One in four projects has a claim. Avoid costly litigation issues when fingers start to point by having a secure photo management solution.
Our Lynx team members have worked in construction for over 25 years and have been dedicated to creating a program that would allow you to secure, organize and manage your photos quickly and easily. As technology has improved, Lynx has continued to grow and adapt along with it. This has has given us the ability to provide the best photo manager on the market.

We pride ourselves on our customer satisfaction and strive to listen to the needs of those using Lynx on their projects. Many of our updates or upgrades continue to come from client feedback helping us become leaders in the industry for over 20 years.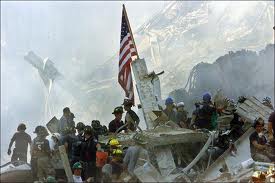 Contractor's Choice Featured Article

Certificate of Networthiness U.S. Army NETCOM

World Trade Center Recovery Effort, City of NY-Dept. of Design & Construction